Your Podcast Avatar – #5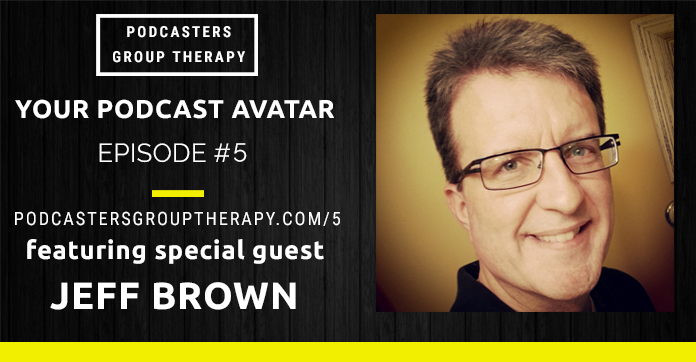 Podcast: Play in new window | Download | Embed
What is the best way to decide if certain content will resonate with your listeners? On this week's episode, Jeff Brown from
The Read to Lead Podcast
and
Podcaster Academy
tells us how to develop a podcast avatar and why you should do it.
News:
Voting for the 10th Annual Podcast Awards continues. There are several podcasts in our Google+ Community. Please consider including the podcasts from our group in your ballot. Podcast Awards voting continues through March 24th. We're hoping to see SEVERAL of the Google+ community members take the stage in Las Vegas in April as winners in their respective categories.
Corey was a judge for a category with the Podcast Awards and talks about how podcasts were judged. A surprising number of podcasts were lacking things like: visible RSS feed, visible iTunes link, ways to contact the host, etc. If you are focused on audio content, it's easy to forget that your website might need updated or might be lacking certain things. If you were not a finalist in the Podcast Awards, you'll hear what the podcasts were judged on and you can get your website in order for next year's Podcast Awards.
Your Podcast's Avatar
We heard Jeff Brown on Dave Jackson's School of Podcasting last week. While determining what our topic would be this week, we found ourselves discussing one of the topics that Jeff talked about on that episode with Dave, your podcast avatar.
Jeff explains this idea of developing an avatar for your audience and using that fictional individual to base decisions on your podcast and the content you produce. Creating your podcast avatar isn't something you HAVE to do before you launch your podcast, but it should be considered. Jeff also talks about using singular language and connecting with your audience by making them feel like you are speaking directly to them.
We then talk about what we feel is our individual podcasts' avatars and we attempt (notice I said attempt) to create an avatar for THIS podcast.
App/Service of The Week
Nick talks about using Adobe Audition to achieve the loudness standard of -16 LUFS. We talk about this idea and Nick refers back to this video by Mike Russell of Music Radio Creative.
Picks of the Week
Tawny – She Podcasts
Corey – I Hate Critics interview with Diamond Dallas Page
Nick's anti-pick is Meerkat
Next Week's Episode
On next week's episode, we'll be joined by Ray Ortega from The Podcasters Studio and Podcasters Roundtable. We're going to talk about video production with your podcast and if you're talking video, there's no better podcaster to talk with than Ray. If you do your podcast in video or have found creative ways to enhance your podcast or brand with audio, we'd love to hear about it. You can email us audio clips – [email protected] Also, if you have any questions you'd like us to ask Ray, send those over too!