Video Podcasting – #6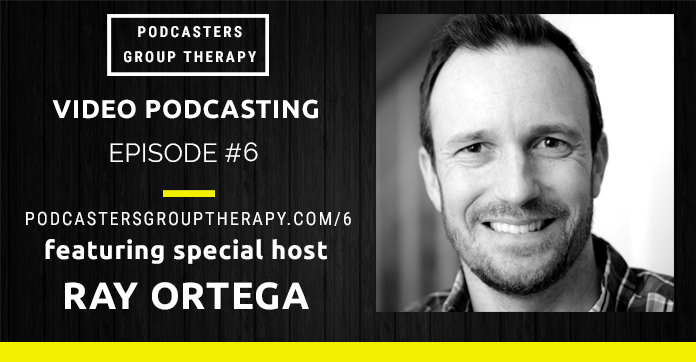 Podcast: Play in new window | Download | Embed
We all know that video podcasting isn't easy, but it's not impossible! On this week's episode, we talk about the world of video podcasting with special guest host Ray Ortega from
The Podcasters' Studio
and
Podcasters' Roundtable
.
News:
Voting for the 10th Annual Podcast Awards continues. There are several podcasts in our Google+ Community. Please consider including the podcasts from our group in your ballot. Podcast Awards voting continues through March 24th. We're hoping to see SEVERAL of the Google+ community members take the stage in Las Vegas in April as winners in their respective categories.
Looking back at Episode 5 of PGT we talked about Podcast Avatars and John Bukenas from our Google+ Community was kind enough to send us this avatar.

"The avatar for this podcast is Brad. Brad is a 35 yr old dude. He's married or divorced with children. Brad is looking for a new hobby or interest that fits his lifestyle change from single guy to married man with children. He works a white collar job in the technology field. Brad is just starting his career or has been promoted to middle management. Brad started listening to podcasts and decided he could be a podcaster. Brad is as interested in the technology of Podcasting as the finish product. Brad loves to talk podcasting but has no one in his personal circles of friends and family share his podcast interest."
Video Podcasting
Ray Ortega got his START in podcasting as a video podcaster which is not something you see very often from podcasters. Why is this? Well, to be honest video podcasting is very involved and takes longer to produce. Usually for every hour of audio that you record you have approximately another hour of editing/producing. With video, for every hour of video you produce you can expect to spend an additional 4-5 hours of production in order to make your video really stand out.
The other factors behind video podcasting that really limit you is the fact that hosting your large video files isn't cheap. Sure you can try to host your file on free sites like Archive.org but it could take you hours just to get that file uploaded. Then who knows how long that file will stay around on their servers.
Youtube is a great place to be found for video podcasters, however, Youtube is NOT a video podcast host. You can upload your videos there but there is no way to put your video into an RSS feed. There are ways to use Youtube to promote your show whether you're producing audio OR video.
App/Service of The Week
We talk about using Google+ Hangouts on Air to live stream our different shows. Are you using Hangouts on Air to live stream your shows? What challenges did you face when you first started recording live broadcasts?
Picks of the Week
Tawny – Vegetarian Zen
Ray – Meerkat
Nick – Couple Things Podcast
Next Week's Episode
On next week's episode, Corey will be back to tell us all about the awesome thing's he's been able to do in Arizona, all because of his Ivy Envy podcast.