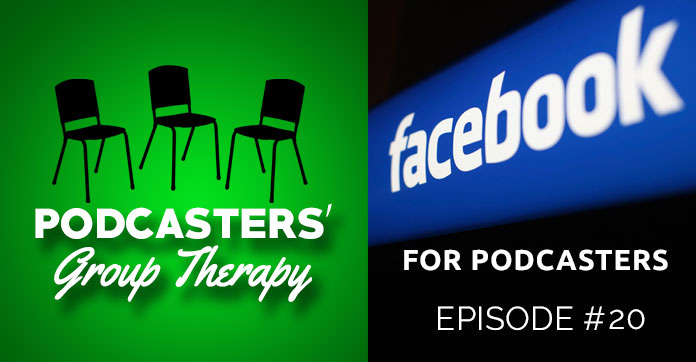 Podcast: Play in new window | Download | Embed
Facebook is a great way for podcasters to promote their podcast and to connect with their listeners. So on this episode, we're talking about Facebook.
News
Nick attended Podcamp Pittsburgh and gives us a recap of the two-day event. The organizers have put many videos of the sessions on YouTube. Nick mentioned Chris Brogan's presentation and you can watch it here.
International Podcast Day is just over a month away and we're already gearing up for the event.  International Podcast Day is a great opportunity to share podcasts with the people around you.  We haven't figured it out exactly, but PGT will be celebrating IPD.  Stay tuned for information.
Midroll has announced a premium podcasting plan, Howl Premium.  We discuss this model and the podcasts that will make their back catalogs available for $5/month.
Facebook for Podcasters
Using Facebook to promote your podcast and engage with your listeners can be a very exciting and productive thing, or it can be very frustrating. Each of the three of us have different experiences and results with Facebook and we share how we use the platform.
Tawny talks about using Facebook groups, Corey shares what has worked for him and why Ivy Envy has more engagement on Facebook, even though there's more followers on Twitter and Nick expresses the frustration a lot of page owners feel, the lack of "reach".
We share a few tips and tricks and we'd love to hear your what has and hasn't worked for you. Record an audio clip and send it to [email protected]
Service of the Week
FreeImages.com is a great resource if you need stock images for your episode artwork or social images, but don't want to pay for those images.
Picks of the Week
Tawny – Strangers – The Teacher Who Couldn't Read
Nick – America's Next Weatherman
Corey – Trailer Park Boys Podcast