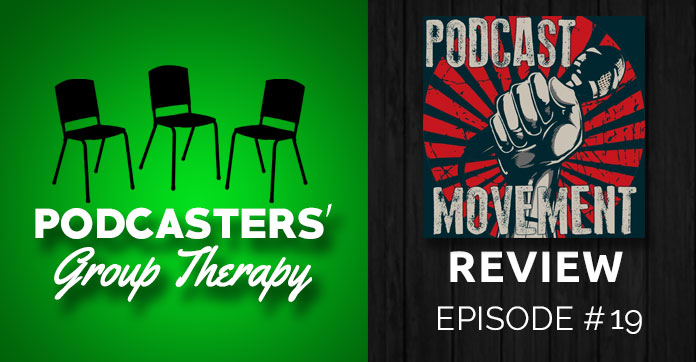 The three of us were in the same place a few weeks ago for just the second time. We were in Fort Worth, Texas for Podcast Movement and we're here to talk about it on this episode.
News
The details on Podcast Movement 2016 have been announced and it's coming to Corey and Tawny's backyard – Chicago, Illinois! They share a few travel tips for people coming into Chicago. We also share our idea of Podapalooza. We'd like to hear your opinions on this potential event.
We also talk about Podcasters' Paradise Cruise, which is this November.
Podcast Movement 2015
We each deem PM15 a success and the bulk of this episode is spent evaluating and sharing our experiences. Podcasting conferences are always a great opportunity to connect with friends in the space and meet new people that we share this passion with.
What is typically a little more unknown is the caliber of keynotes and sessions and we share where this conference ranked compared to others we've been to.
Picks of the Week
Tawny – Productivity Power Up
Corey – Platypus Houston
Nick – iClever FM Transmitter and iClever magnetic mount
Podcast: Play in new window | Download | Embed