So, where have we been lately? – #24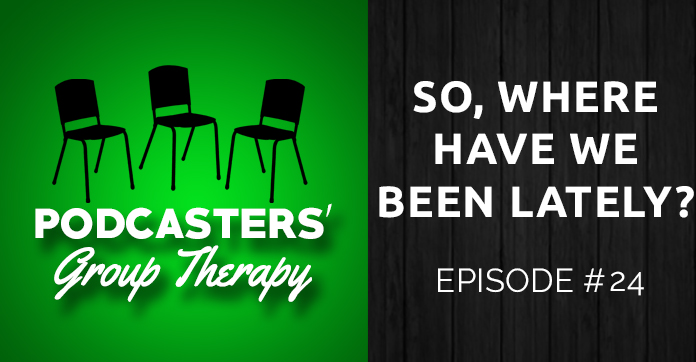 Podcast: Play in new window | Download | Embed
On this episode of Podcasters Group Therapy, we explain where we've been and talk about what we've learned about podcasting since our last episode. Nick's role in radio has increased and he'll share what's going on with that. Corey experienced something he hasn't seen in the previous six seasons of podcasting on the Chicago Cubs…playoffs. Ivy Envy took full advantage of the situation and he'll share some of the things he did and how those things helped grow the podcast.
News
Podcasts will now be part of the Google Play/Google Music.
The New Media Expo Virtual Ticket is now available.
Season 2 of Serial is "exclusive?" to Pandora….or something.
Service of the Week
Tawny talks about Swipes, a task management app.
Picks of the Week
Tawny – The Longest Shortest Time
Nick – CBS All-Access
Corey – Overcast