Recording Your Podcast on Location – #12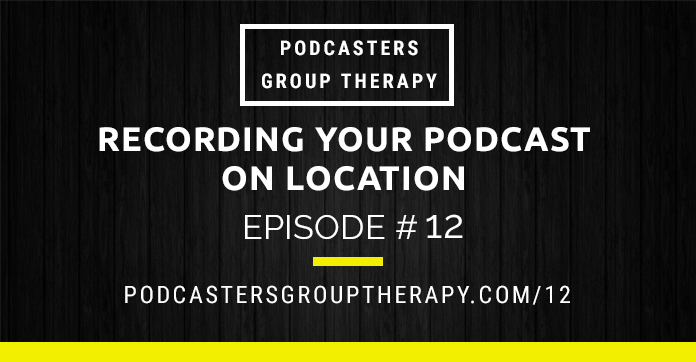 Podcast: Play in new window | Download | Embed
Nick missed last week's episode because he was preparing for his live, on-location recording of Inside the Jungle at Lachey's Bar in Cincinnati. All three of us have done on-location recordings of our podcasts and that's what we're talking about this week, recording your podcast on-location.
News
Soundcloud opens it's podcasting features to everyone. You can find the TechCrunch article here. We talk about what this means for podcasters. Neither of us use Soundcloud, but we talk about how other podcasters in the PGT G+ Community use the service.
Podcast Midwest is just a few weeks away. This one-day, single-track event is in Chicago on May 23rd. Tawny and Corey will both be presenting at this conference. If you'd like to attend, use the promo code "IvyEnvy" to get $30 off registration.
Nick shares that he recently heard about a Podcamp event that is supposedly taking place in Canton, Ohio. However, he hasn't be able to find ANY information on the event. We use this opportunity to share Addy Saucedo's Podcasters Unite directory. If you'd like to learn about the online and offline events that might just be happening near you, check it out.
Recording Your Podcast On-Location
Doing a public recording of your podcast with a live audience can be exhilarating and terrifying at the same time. In this discussion, we talk about the reasons that podcasters might want to consider doing one of these recordings.
The three of us have each done them for our podcast, Nick as recently as last week. We share our experiences, as well as tips for doing them. If you'd like to read a blog post Corey wrote on this topic, you can read it here: 8 Tips for a Successful Public Podcast Recording.
App/Service of the Week
This week's app of the week is the Ivy Envy iOS app through Libsyn. Corey talks about the app and how thrilled he is about the app and it's features. We talk about the different ways you can use a Libsyn app with your audience.
Picks of the Week
Tawny – Quantum Leap: The Impossible Dream
Corey – Left, Right and Center
Nick – Health app on iOS
Next Week's Episode
Next week, we'll be talking about stats. That's a pretty broad topic. If you have any thoughts on stats, or if you have any thoughts about any of the topics we discussed on this episode, we'd love your feedback. Email us your audio clips – [email protected]