Podcasting Journey Updates – #26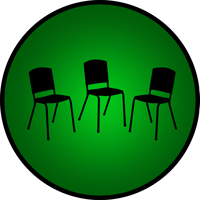 Holy Cow! It's a new episode of PGT! That's right. After a calendar year of no new episodes, we are back. In this episode, you will hear us explain why an entire year has gone by with no PGT episodes. We also share where we are in our podcasting journeys and what we have learned about podcasting in the last year.
Nick has "killed" his podcast. He talks about what went into that decision. He goes on to share that he transitioned to a new podcast and shares why he is enjoying this new show. Tawny seems to be wrestling with the idea of even calling herself a podcaster at this point. She talks about the other things in life taking priority over getting behind a mic. Corey (while not celebrating the 2016 World Series Champion Chicago Cubs) was able to leave his job and now owns his own business. He is developing online curriculum for high school special education students. He shares how that business came together and talks about some of the things he's learned about podcasting and new media content creation in the last year.
Links:
School of Podcasting – Corey Fineran's Podcast Lead Him To Start His Own Business
Cincinnati Soccer Talk
NextUp Transition Curriculum
Mommy's Cocktail Hour
Ivy Envy
Podcast: Play in new window | Download | Embed