Podcast Consistency – #15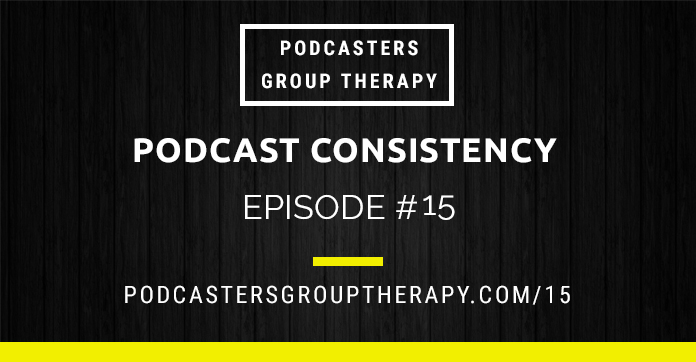 Podcast: Play in new window | Download | Embed
Where in the world has PGT been? No, we didn't podfade, we pod-vacay'ed. On this week's episode, we're talking about podcast consistency.
News
Registration is now open for New Media Expo 2016. The conference will take place April 18-21 in Las Vegas. Registration is now open and if you're planning on attending the conference, now is the time to get your tickets.
Podcast Movement is just a month and a half away and they continue to announce speakers.  The three of us will be attending Podcast Movement and we'd like to do some sort of PGT meet-up.  Stay tuned for details.
When we started this podcast in the winter, we knew that the months of May, June and July were going to be tough. The three of us coach 4 kids sports teams, our kids are involved in other spring activities, we have family vacations and the months are just hectic. We thought we'd be able to just roll with it and find time in our schedules to record PGT episodes. Obviously, that didn't happen.
So on this episode, we talk about the idea of releasing episodes on a consistent basis. We talk about how important we think it is as podcast listers and in the role as podcast producers.
We also share a few tips on muscling through periods in your life when finding time to get behind the microphone is difficult.
App of the Week
This week's app of the week is WordSwag. Wordswag is one of the apps that Tawny and Beth discussed in their Podcast Midwest presentation. This is another app that allows you to create stimulating images without Photoshop skills. Wordswag steps things up and allows you to do a few more things than some of the other options, though.
Picks of the Week
Tawny: Podcasters Roundtable #52, Spotify Happy Hipster Playlist
Corey: 11/22/63 (affiliate link), The Audacity to Podcast #222 – The Future of Podcasting, The Gimp Show #30
Nick: Grace and Frankie