Defining Success in Podcasting – #1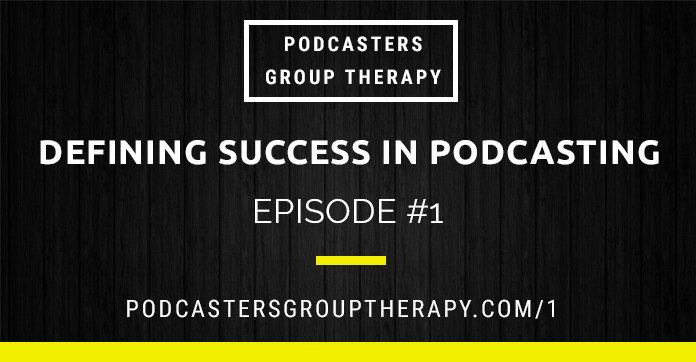 Podcast: Play in new window | Download | Embed
Welcome to the first episode of Podcasters Group Therapy. Like every first episode of a podcast, you're going to learn who we are. We will share our podcasting journey. You will also learn what this podcast will be.
Podcasters Group Therapy is an extension of a Google+ community we started for podcasters after we met at New Media Expo 2013. This started off as a private mastermind-type group, but after New Media Expo 2014, we decided to open the group up to the public. Our goal with the group is to hold "Therapy Sessions" every other Monday. This is a time for podcasters to come together in a G+ Hangout to share successes, struggles and brainstorm ideas in a supportive manner with other podcasters.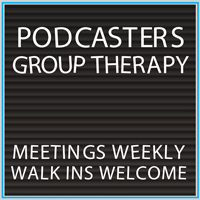 By being an extension of the G+ group, you can expect a similar vibe with this podcast. We will discuss a podcasting topic on every episode, sharing our thoughts and opinions, as well as the thoughts and opinions of other podcasters in the G+ group via audio clips. Who is our target audience? Anyone that has a podcast or has aspirations of podcasting.
Podcasting Success
This week, we're discussing a topic that applies to every podcaster. Whether you are an entrepreneur or a hobbyist podcaster, we all have our own definitions of podcasting success. We play audio clips from other podcasters: Bob Zerull (I Hate Critics Podcast), Rem Lavictoire (SciFi Movie Podcast), Ray Harkins (100 Words or Less), Daniel J Lewis (The Audacity to Podcast) and Ray Ortega (The Podcasters Studio) and hear how they define podcasting success.
App/Service of the Week
Corey talks about Ringr, a new app that allows you to record double-enders via your iOS device. If you record interviews for your podcast with people that aren't as technologically or audiologically (is that a word?) savvy, you might want to consider using this app. The quality is far better than a phone call through Skype. Tawny also talks about her recording situation and why Ringr might actually work for her and her co-hosts on Mommy's Cocktail Hour.


Picks of the Week

Tawny – All Songs Considered episode with Modest Mouse and Death Cab for Cutie
Nick – Dave Ramsey Show
Corey – Awesome 80's Podcast interview with Donald Fullilove (Mayor Goldie Wilson in Back to the Future)
Follow Nick on Twitter – @NickSeuberling
Follow Corey on Twitter – @CoreyFineran
Follow Tawny on Twitter – @tawny_lynne
Join the Podcasters Group Therapy Google+ Group
We want to hear from you. How do you define podcasting success and what was your podcasting "holy crap!" moment?