Audio Editing – #16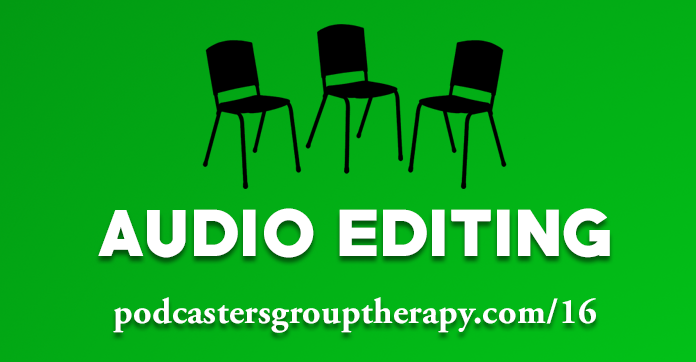 Podcast: Play in new window | Download | Embed
On this week's show we discuss Audio Editing with Rem Lavictoire from
The Sci-Fi Movie Podcast
and
Mat Talk Online's
Jason Bryant.
News
There is no right or wrong way to edit podcasts. Sure, there are some standards we should hold ourselves to, particularly -16 LUFS for loudness. But there really is no right or wrong way to do things. Many of you are using software like Audacity because you're on a shoestring budget. Maybe you're an Adobe Creative Cloud subscriber and you lose to edit your shows in Audition. Or better yet, maybe something even more advanced like Pro Tools? Garageband if you're on a Mac? There are many different brands of software that allow you to produce your shows spectacularly.
The reason I invited Rem and Jason on is because they each have different ways of doing things with their shows. Jason is more of a the less time I've got to edit the better kind of guy. It also helps that his content for the most part can be time sensitive. So the minutes are precious. Rem on the other hand is covering movies that have been release for quite some time. It's very important that his audio quality stands out with what he's doing. Each achieve great audio quality in different ways for the shows that they're producing.
App/Service of the Week
This week's service of the week is the Adobe Creative Cloud. The biggest reason this is our service of the week is because last week they released their 2015 version of the cloud and the associated applications! Apps like Photoshop, Audition, and Premiere Pro all got updated to the 2015 version.
Picks of the Week
Rem: Anker Astro E5 16000mAh Portable Charger External Battery Power Bank
Jason: Grumpy Old Geeks, < Nick: Rockit by Extrasensory Devices – This device let's you do a mix-minus using an iPad and Facetime.