About Us
Corey Fineran is the founder of IvyEnvy.com and the lead host for The Ivy Envy Podcast.
When he is not talking about the Cubs on The Ivy Envy Podcast, Corey helps high school students with disabilities become successful in the world of work on The QC STEP Podcast. or he's taking care of the chickens.
Corey is also the president of the Victoria Baseball Association and coaches the Knox County t-ball team with the most pitches per plate appearance. His unhealthy obsession with baseball is rivaled only by his unhealthy obsession with podcasting.
Follow Corey on Twitter – @CoreyFineran and @IvyEnvy. You can email [email protected] You can also connect with Corey on Untappd – @CoreyFineran
Corey's Podcasts:
The Ivy Envy Podcast
The Daily Northside Recap
The QC STEP Podcast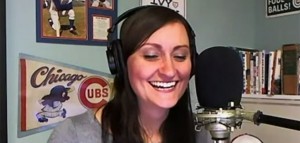 Tawny Fineran is Host/Producer of Mommy's Cocktail Hour.
When she's not discussing the trials and triumphs of mommyhood over cocktails or working on other podcasting projects, she's trying to manage a work/life balance like other moms. She's mom to two beautiful daughters, a chocolate lab/husky mix, a chihuahua, and a shit ton of chickens.
Follow Tawny on Twitter for mainly Instagram photos – @tawny_lynne. You can also email [email protected]
Tawny's Podcasts:
Mommy's Cocktail Hour
Vampire Diaries Podcast
Quantum Leap: The Impossible Dream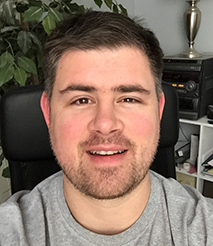 Nick Seuberling is the founder of SPNT.TV and the Host/Executive Producer of Inside the Jungle.
When he is not talking about the Bengals on Inside the Jungle, Nick spends most of his time hanging out with his family and coaching up his 6-year old twins at soccer.
Follow Nick on Twitter – @nickseuberling. You can also email [email protected]
Nick's Podcasts:
Inside the Jungle