PGT Live from NMX – #10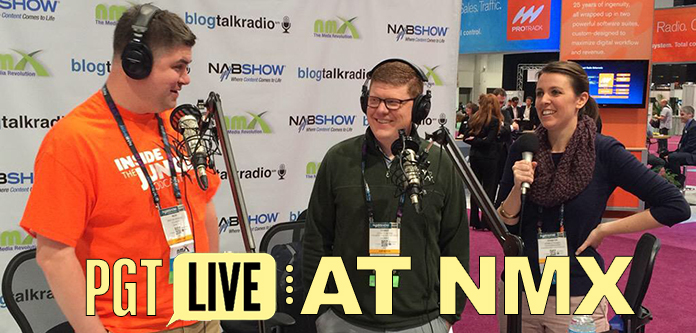 Podcast: Play in new window | Download | Embed
On this week's episode of Podcasters Group Therapy, we've recorded a special live episode from the floor of New Media Expo and the National Association of Broadcasters (NAB) convention at Podcasters Alley. It features special guests Bob Zerull from the I Hate Critics podcast at
ihatecritics.net
, Wayne Henderson from
MediaVoiceOvers.com
, Jen Briney from
Congressional Dish
, Jason Bryant from
Mat Talk Online
and Jared Easley from
Starve the Doubts
and one of the founders of
Podcast Movement
. Each of our guests shared their NMX experiences that week as well as talked about their shows. We of course couldn't let them get away without giving us their Picks of the Week!
Picks of the Week
Nick – Buy the Virtual Ticket from NMX
Corey – True Story
Next Week's Episode
We'll record the next episode of PGT next week on April 28th. Stay tuned to our Google+ Community to find out what exactly we'll be covering!